Amount raised by 30th June 2018: £15,000
We have now launched our 2018 Appeal which is for Umutara Deaf School in Rwanda. Our major project with the school is to be a much-needed Vocational Training Centre for which we will start to raise funds next year, although one donor has already pledged to finance one of the buildings.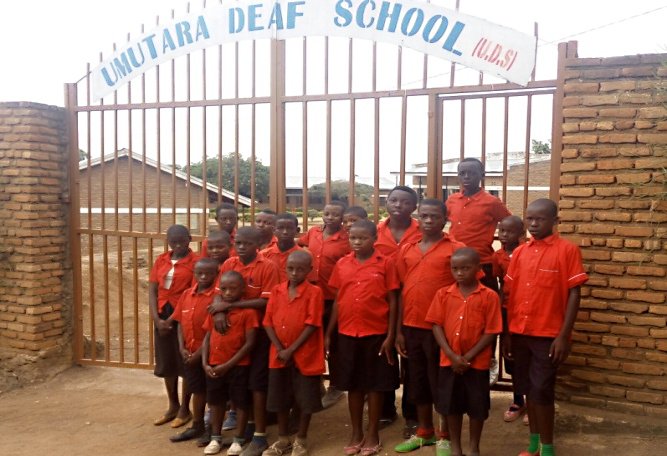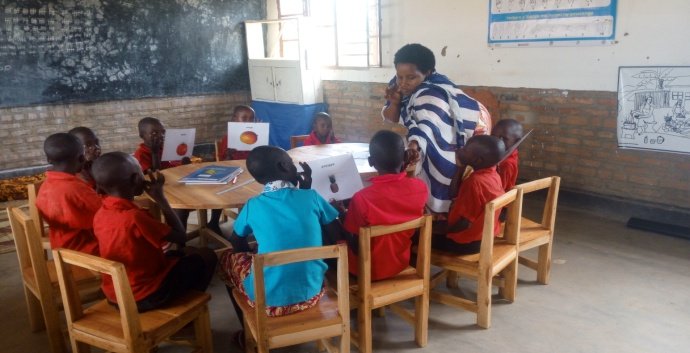 This year's appeal is to provide money to...
Help improve the children's diet,
Increase the salaries of the teaching staff to provide a living wage so that they can afford to serve at Umutara,
Establish a pre-school class so that the children do not lose the crucial early years of development,
Enable the return of 18 children whose parents cannot afford the modest fees and who could no longer be admitted when a grant from a Dutch charity came to an end,
Pay the expenses of a first visit by the architect, and
Appoint a local Development Manager who can help the very stretched School Team with identifying new income streams which will help to reduce the revenue challenges they face on a permanent basis.
The target for this year is £30,000 of which the DeafReach trustees and existing members and supporters have already found half themselves, through personal donations and the resulting Gift Aid. We have already been able to send the first quarterly grant for this year.
If you would like to make a donation, either as a one-off or on a regular basis, just press the Donate button. Thank you in anticipation.