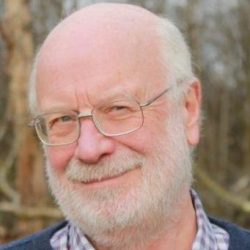 Most of my working life has been in the voluntary sector, chiefly as CEO of Sense, The National Deafblind and Rubella Association for 20 years. I am involved with a number of national and international charities working in the field of sensory impairment.
My career was spent almost entirely in the IT (Information Technology) industry. After a short period in a City of London bank I spent over 30 years in the air transport industry working on various passenger and cargo projects. During this time work and holidays took me to many parts of the world.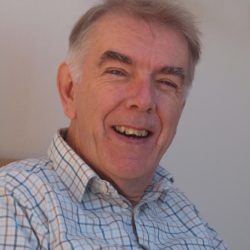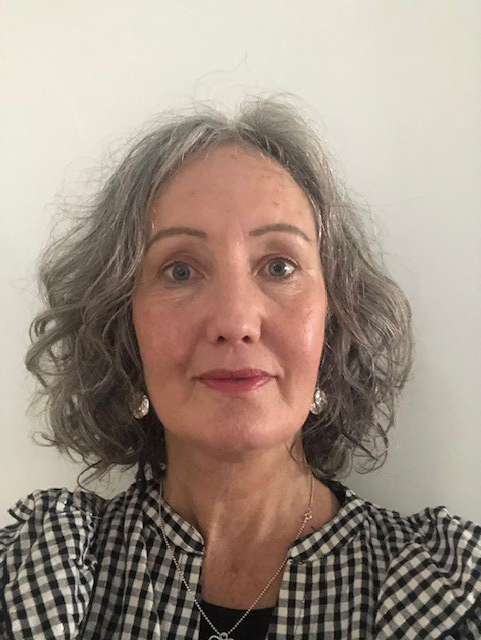 I came into deaf education as a response to my own deafness; I have a cochlear implant and my other ear is aided. After training as a teacher of the deaf, and later a SENCO (Special Educational Needs Coordinator), I taught in a variety of different deaf settings, including a school for the deaf and a deaf CAMHS (Child and adolescent Mental Health Services) campus school, then as head of a hearing-impaired provision and now as an advisory teacher of the deaf. In between my last two roles, I volunteered with VSO in Rwanda as an inclusive education advisor, and although I have an interest in all areas of special needs, working with deaf children is my passion. More recently, I worked on a Language Profiling Tool, to be used in Africa and India, through Deaf Child Worldwide. I am also a trustee of Deafax.
Chris Kubwimana was born in Burundi, Africa. He has worked with international organisations such as the International Rescue Committee in Kenya, advising on deaf people who are refugees focusing on immigration issues and appropriate services for this specific social group. He contributed to the development of a new Sign Language Research Project for Sudanese Deaf refugees, which has now been incorporated into South Sudanese Sign Language.
Profoundly Deaf himself, Chris founded Aurora Deaf Aid Africa (ADAA) in 2007, inspired and motivated by first-hand experiences. The combination of the inadequacy of the education in his own childhood, his experiences in working with Deaf refuges in the East Africa Community (ECA) and visiting his homeland, Burundi, a year earlier, finding that little had improved for deaf children and young adults, all culminated in the establishment of ADAA.
He is passionate about basic human rights and freedom of choice. He believes in, and advocates for, education for all. Whether Deaf or, hearing, disabled or non-disabled, male or female, he believes that education is an investment in the future and contributes not only to social development, but also the formation of human capital.
He currently works as a qualified Social Worker and his interest in International Development work led him to complete a MSC/MA in International Development Studies.
In 2019, Chris proposed that ADAA and DeafReach amalgamate in order to develop the work in Burundi and Rwanda..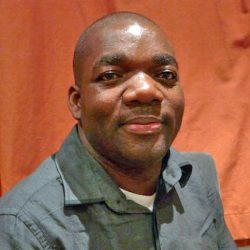 My interest in deafness, that created a journey that led me to DeafReach, commenced when my younger sister, aged three, was diagnosed with a 'dead left ear'. We lived on, and now I have returned to, a small sheep farm, up a wee mountain, in the countryside of Northern Ireland. In my mid-teens a sign language tutor delivered classes in the nearby town. Over the next twenty years I self-studied to level 6 British Sign Language (BSL) and am still learning!
After studying Physics with Astrophysics at university, I explored a few jobs. I realised my family were right all those years - teaching was the career for me. Whilst teaching science in a secondary school with a deaf resource base, an unexpected opportunity arose to also train and work as a Teacher of the Deaf.
Since 2008 my teacher-of-the-deaf career developed to Head of the Hearing Impairment Service, with a final post as deputy to the Head of Special Educational Needs and Disability, in Peterborough (UK). I also continued to commit to a range of charity groups over the years that have an interest in deafness, special needs, and/or vulnerable groups.
How did I arrive at volunteering with DeafReach? I decided to leave my post and successful 15-year education career in Peterborough to be with family in Northern Ireland. As we all know, time with family is precious and is only a once-in-a-lifetime experience. I am fortunate that my new life has allowed me time to volunteer for DeafReach as a trustee and to embark on short, targeted periods of intervention in their supporting countries.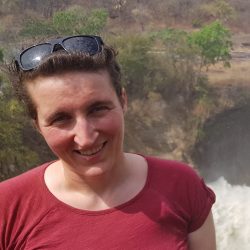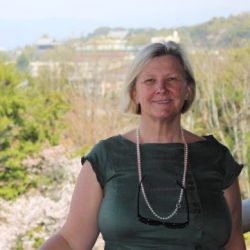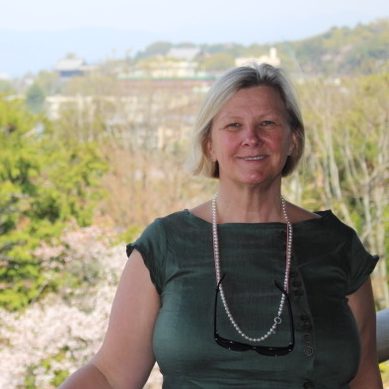 I have always had an interest in charitable work ever since I was on the charities committee at Aberdeen University (at that time one of the largest in Europe). After graduating I moved south to London and qualified as an ACMA, working within advertising, retail, banking and defence electronics. Through a friend I became a trustee and treasurer for Signhealth, 23 years later I retiried last year. I also spent time as a governor of Fairley House School. Whilst working with Signhealth I was involved with setting up an NGO in Uganda, with whom I am still closely connected. Both my daughter and I are Dyslexic and I have a particular interest in education especially early years development. I have seen first hand both here and in Uganda the difference that early intervention makes particularly but not only to deaf children. I am hoping to channel my passion for education along with a great deal of charitable experience into helping Deafreach  achieve its goals.
I have life-long experience of deafness – myself and some members of my family, including my mother.  I came to join Deaf Reach through a friend and previous colleague of mine, who is also a trustee for Deaf Reach. Having first-hand knowledge of the challenges faced when faced with deafness, I am very passionate about deaf education and overcoming the barriers that life can present. I am especially passionate about improving deaf education and audiology in Africa as I am part African and know the challenges faced in Africa with special education needs and disabilities.
I trained as a secondary school teacher (Information and Communication Technology) and then trained as a teacher of deaf children and young people and recently completed a Master's in Educational Audiology. I have a keen interest in hearing rehabilitation (whether with hearing aids or cochlear implants) and audiology. In my free time, I love to travel and experience new cultures and food. I enjoy reading, writing short stories (mostly unfinished projects), cooking, baking and spending time with my twin daughters and husband.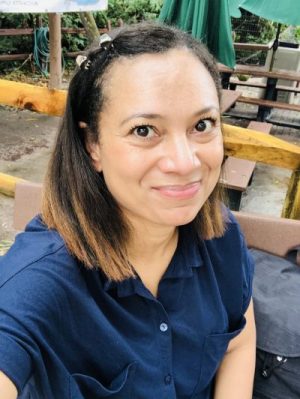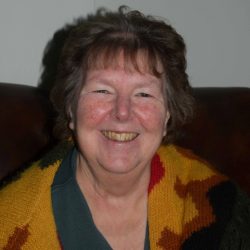 After 27 years in the computer industry working for Civil Service, an American bank in the City of London, and, finally, a joyous 7 years working as Business Analyst for Cambridgeshire County Council I decided on a career change. Retrained as a Garden Designer and have spent last 25 years developing a plant encyclopedia which is used in a business venture serving Garden Centres.