After gaining a degree in English and Psychology, and a PGCE from Keele University, I began my career as a Primary School teacher.  Two years later, having moved to Stoke on Trent at short notice, I found work at The Mount School for the Deaf. Thrown in at the deep end, knowing nothing about Deaf Education, I began to be fascinated with the issues of teaching language and life skills to children who cannot hear.
I gained my Teacher of the Deaf qualification from Manchester University, and over a career that lasted 40 years, have been involved with the education of Deaf children from birth through all the age groups up to College level, as well as with Deaf adults with learning difficulties.
After my retirement in 2014, I spent 18 months with VSO in Rwanda working to support the Deaf schools and their teachers there in many different ways.  I am now actively involved in trying to raise support back home for these schools, which have many needs, which is why I am privileged to have become a Trustee of DeafReach.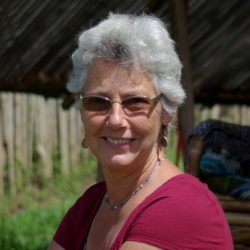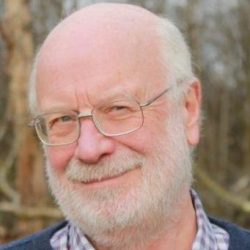 Most of my working life has been in the voluntary sector, chiefly as CEO of Sense, The National Deafblind and Rubella Association for 20 years. I am involved with a number of national and international charities working in the field of sensory impairment.
My career was spent almost entirely in the IT (Information Technology) industry. After a short period in a City of London bank I spent over 30 years in the air transport industry working on various passenger and cargo projects. During this time work and holidays took me to many parts of the world.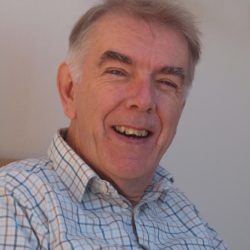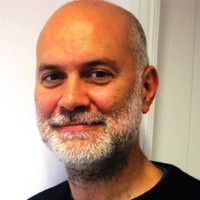 Mathew having previously worked for PriceWaterhouse and in financial institutions in the City of London, has spent the last fifteen years working in the charity sector. During this time he has worked overseas managing a national programme for the World Bank in Indonesia and heading up a charity working with deaf people in the UK and a number of countries in sub-Saharan Africa. In early 2018 he switched roles to become CEO of a UK based charity supporting people with learning difficulties.
He has considerable experience of the fundraising process with both grant-giving and grant-seeking organisations, as well as organisational development and gender and inclusion rights and programmes.
After 27 years in the computer industry working for Civil Service, an American bank in the City of London, and, finally, a joyous 7 years working as Business Analyst for Cambridgeshire County Council I decided on a career change. Retrained as a Garden Designer and have spent last 25 years developing a plant encyclopedia which is used in a business venture serving Garden Centres.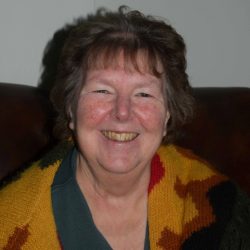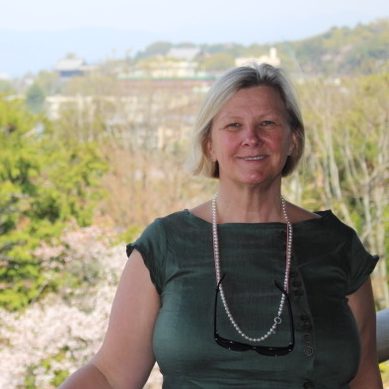 I have always had an interest in charitable work ever since I was on the charities committee at Aberdeen University (at that time one of the largest in Europe). After graduating I moved south to London and qualified as an ACMA, working within advertising, retail, banking and defence electronics. Through a friend I became a trustee and treasurer for Signhealth, 23 years later I retiried last year. I also spent time as a governor of Fairley House School. Whilst working with Signhealth I was involved with setting up an NGO in Uganda, with whom I am still closely connected. Both my daughter and I are Dyslexic and I have a particular interest in education especially early years development. I have seen first hand both here and in Uganda the difference that early intervention makes particularly but not only to deaf children. I am hoping to channel my passion for education along with a great deal of charitable experience into helping Deafreach  achieve its goals.