Deaf children cannot automatically pick up language as hearing children do by simple listening.   When hearing children start school, they have already developed a very sophisticated level of communication using hearing and speech, and this is a springboard on which all other learning is based. Deaf children need specialised, intensive and individual plans to help them build alternative means of communication. For many years in the UK deaf children were admitted to school a year ahead of their hearing peers for just this reason. DeafReach has recognised this and so funding pre-school services is a priority for us.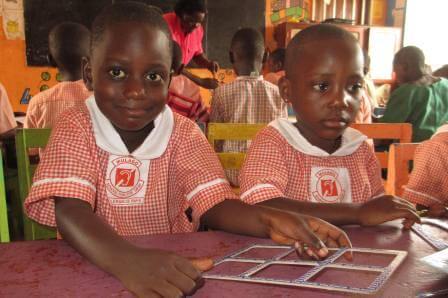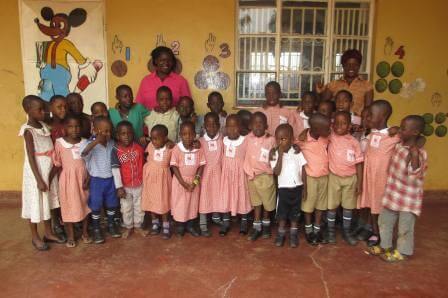 Helping Children Acquire an Education
In Africa, one has to remember that the term pre-school actually means a period of preparation before school entry and does not refer to the age of the child but rather to their academic level. Until their deafness has been diagnosed, many deaf children in Africa are not able to enter school. Thus a deaf child of 10 who has never been to school can be regarded as suitable for a pre-school programme. This programme will enable the child to develop communication systems to a standard necessary for learning to take place in the classroom.
DeafReach's support  covers the full costs of 2 classes in deaf schools in Kampala and learning and play materials in 10 other schools across the country. The total number of children being supported through this programme is 137, all of whom are between 3 and 6 years of age.
As a result of this and campaigning efforts by a range of individuals and organisations, the Uganda Government has recognised the crucial value of this work and has issued directives that schools must initiate pre-school classes by 2018. Our partners in Uganda are working hard to ensure that action is taken and that deaf education, indeed all special needs education, receives the attention and funding it needs. We plan to continue our support until the Government programme is in place.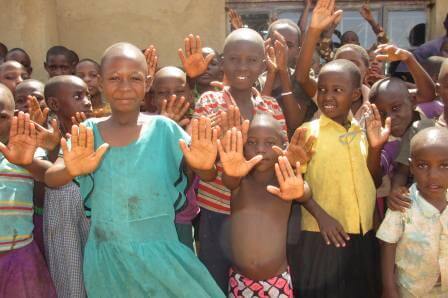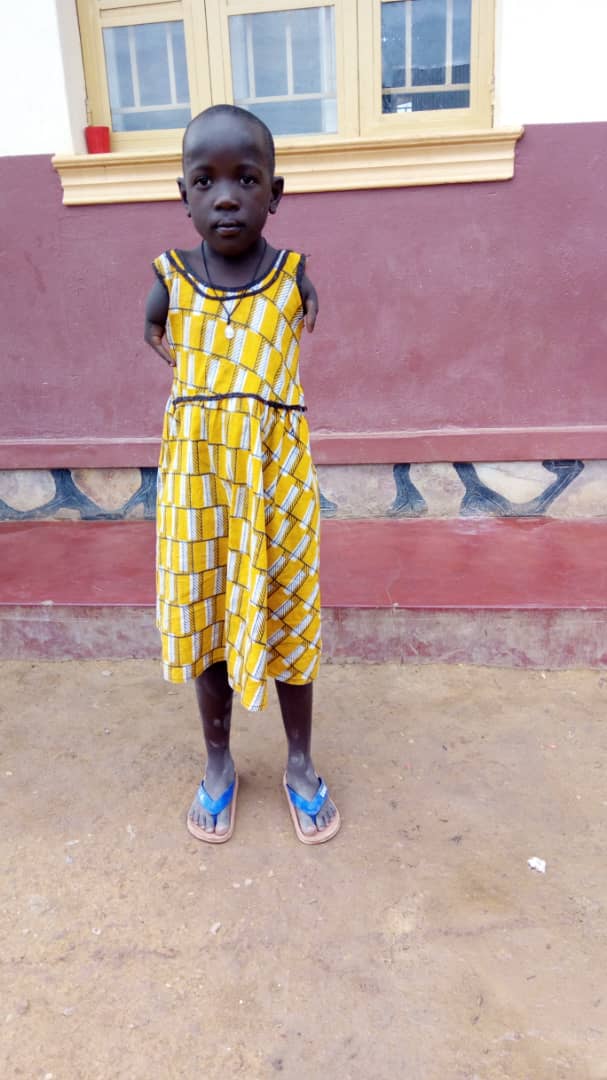 Deaf without the opportunity of using sign language!
Molly Nakajoba is a deaf girl with undeveloped hands, aged eight years. Through Noeline, our key parent leader in Bukulula, Kalungu , greater Masaka, we discovered this girl struggling to cope with life and missing out on an education .
After birth, when the mother realized that her baby had multiple disabilities and found she couldn't cope, she dumped Molly on her grandmother, Nola Nakawooya. in Bukereere Village, Bukulula Subcounty.
While Molly seems courageous and seeks a life like any other child, she has no hands which could help her communicate through sign language. This is making it very difficult to establish a communication plan for her. She is trying to use her legs for all the basics, including feeding and clothing, but with very slow progress and hardship.
The team tried to take her to school but the existing schools were unable to support her as she requires special attention, including a specialist who could train her appropriately in using her feet .
The team is still exploring all available avenues for Molly to obtain an education and communicate without being a passive observer.